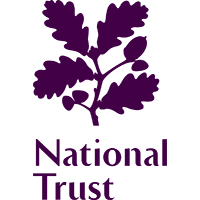 All images in the galleries are available to buy online as Prints and Canvas delivered directly to your door. 
Want to know more about our prints, canvas, delivery and turnaround time? 
A collection of timelapse photography taken when travelling Wales over four years for guidebook – Photographing South Wales by fotoVUE
Drew Buckley is an award-winning professional landscape & wildlife photographer based in Pembrokeshire, south-west Wales
Drew's talents cover landscape, wildlife and astro photography, photo-journalism and all aspects of commercial photography. Inspired by his brothers he picked up a camera at young age and got a 35mm film Canon SLR back in the late 90s. After a career as a 3D artist, he became a full-time professional photographer in 2010. He's authored three books. Photographing South Wales published by FotoVue and also Puffins and Wilder Wales, published by Graffeg.
His work has been featured in BBC Countryfile, BBC Wildlife, Outdoor Photography, Digital SLR, Photo Plus, The Great Outdoors and Country Walking; and national newspapers such as The Times and the Guardian. Drew regularly takes on photography commissions. His clients include Pembrokeshire Coast National Park, National Trust, RSPB, Wildlife Trust, NHS Wales and many South Wales businesses and organisations. He's currently working on a time-lapse project for the BBC in his home county of Pembrokeshire.
Drew runs photography workshops in Pembrokeshire for all abilities of photographer, and is an official Wildlife Trust commercial operator permitted to run day and overnight courses on Skomer Island. He runs processing classes in Lightroom, and is a website designer. His commercial work also includes food, product and property photography.
In 2017 Drew received his fourth Highly Commended award at the British Wildlife Photography Awards and since 2012 has won awards at the GDT European Wildlife Photographer of the Year, 2018 & 2015 International Garden Photographer of the Year, Landscape Photographer of the Year at the National Photography Awards, Outdoor Photographer of the Year and Bird Photographer of the Year.