FREE DELIVERY ON ORDERS OVER £49
Skomer Puffin – Backlit
Atlantic Puffin (Fratercula Arctica) with sand eels at sunset at the Wick on Skomer Island, Pembrokeshire, Wales. 
Deliberately under-exposing in camera to expose for the back-lit highlights, rendering any shadows black in the process. Also shooting low through foliage too, which obscures the lower half of the bird and placing the bird against a large distant cliff, also in shadow.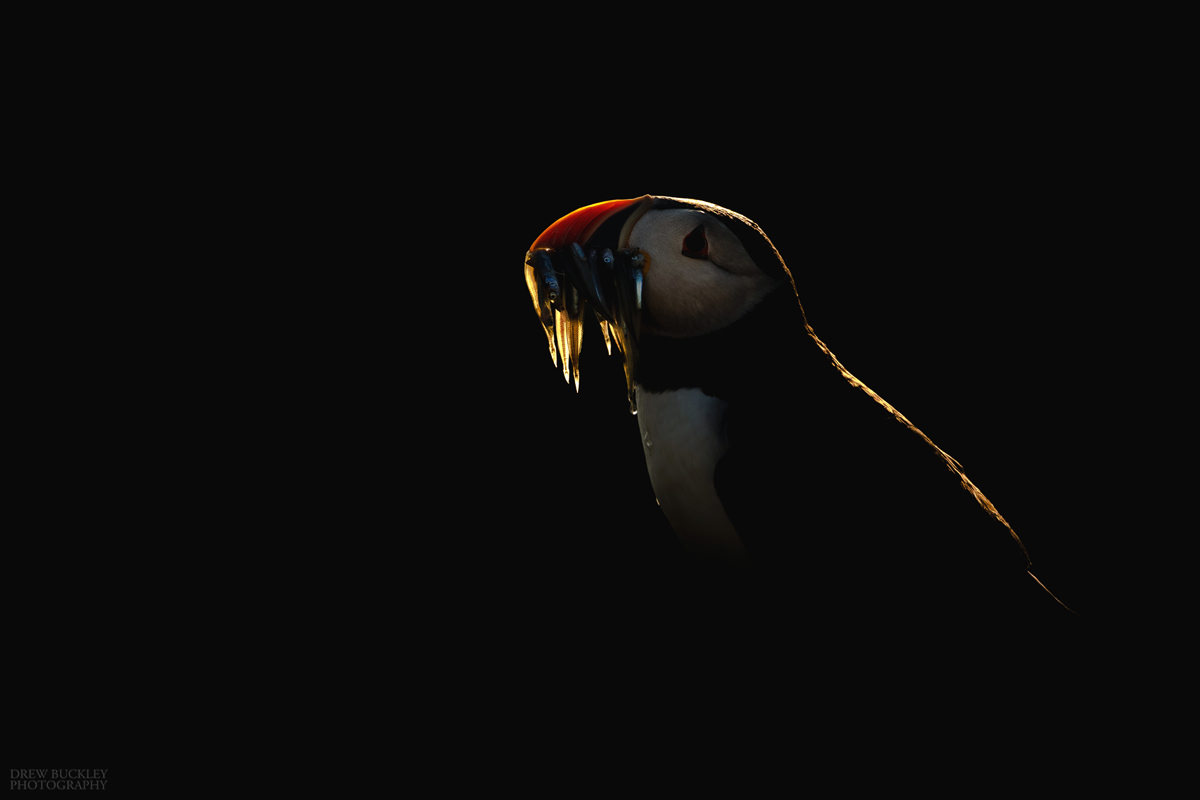 All images in the galleries are available to buy online as Prints and Canvas delivered directly to your door. Collection is possible - from Kilgetty.
Want to know more about our prints, canvas, delivery and turnaround time?