Green Bridge – Moonrise
The Green Bridge of Wales on the south coast of Pembrokeshire in Wales. Backlit by the rising moon, foreground lit by hand with torchlight.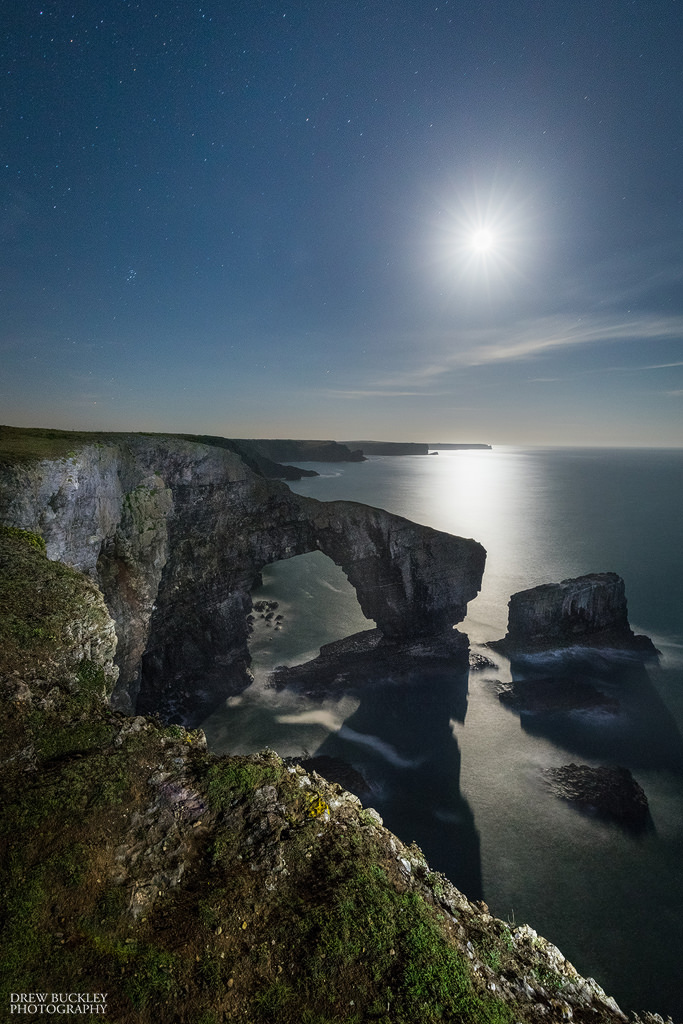 All images in the galleries are available to buy online as Prints and Canvas delivered directly to your door. 
Want to know more about our prints, canvas, delivery and turnaround time?